Upon This Mountain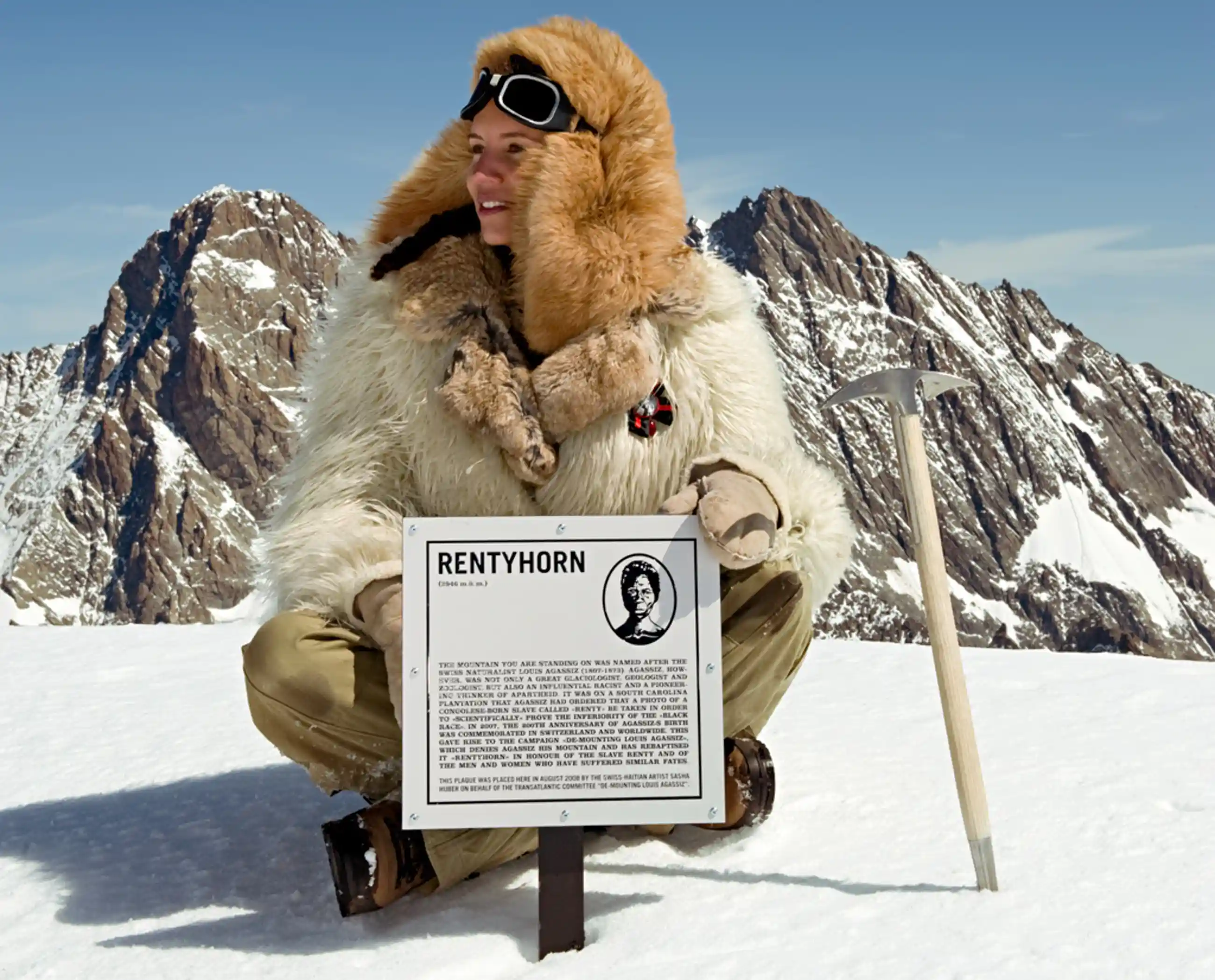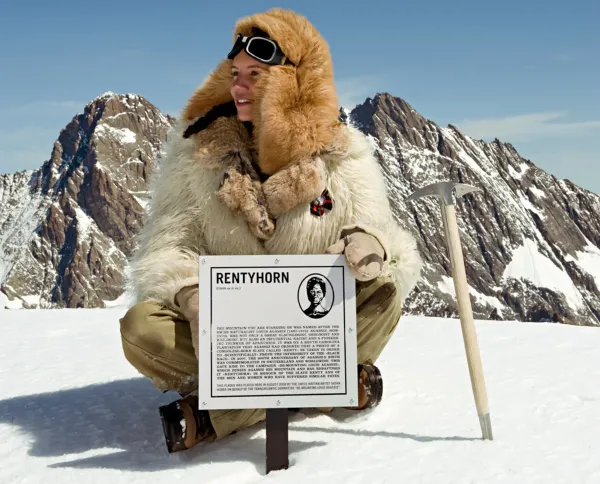 Artist Sasha Huber has mounted an extreme effort to recast the historical record. Much respect. |
From Sean O'Hagan via The Guardian /
"The previous year, Huber had joined a committee of activists, historians and artists involved in a campaign called Demounting Louis Agassiz. Their aim was to remove the name of the eminent 19th-century Swiss geologist and glaciologist not just from the mountain, but from the many sites around the globe that honour him. As such, their actions prefigured the widespread interrogation of historical monuments, sites and statues that accompanied the Black Lives Matter protests of 2020. In 2015, Huber found out that a statue of Agassiz at Stanford University had been upended during the 1906 San Francisco earthquake. She subsequently created three protest posters based on photographs of the toppled statue, to address police brutality against black people and call for the removal of statues that honour figures linked to racism." Read the FULL ARTICLE.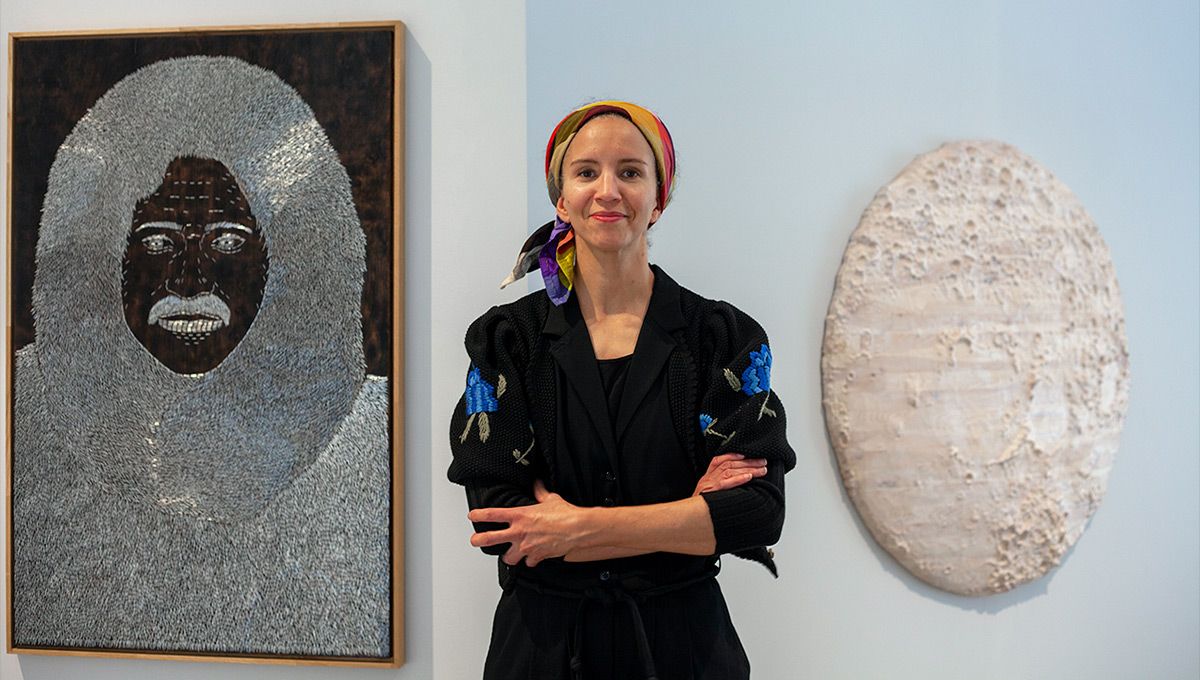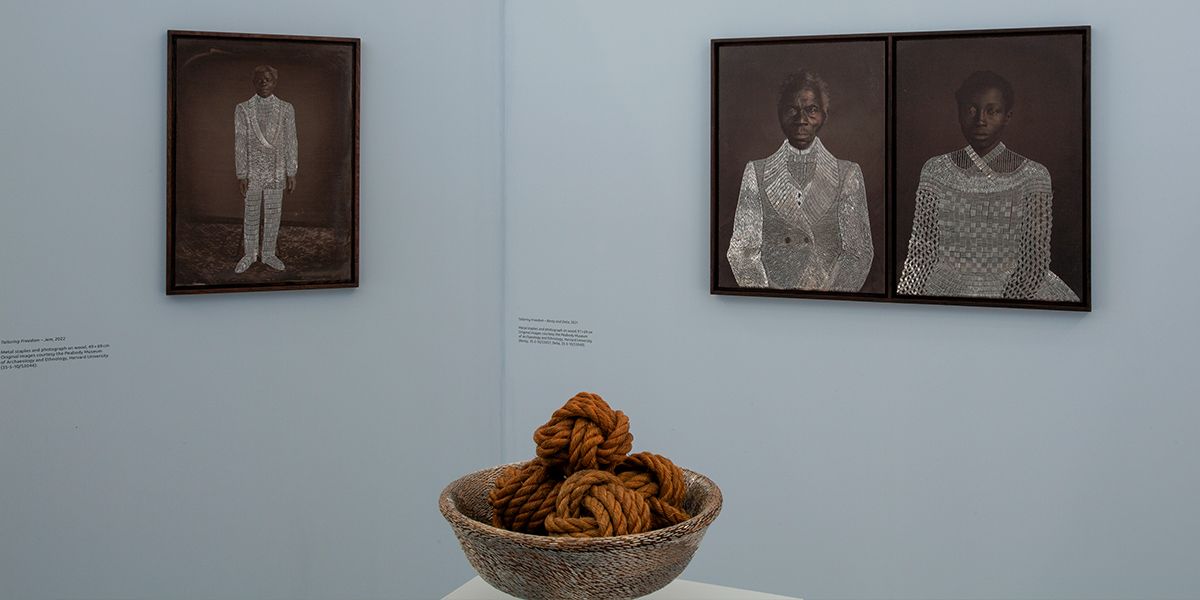 A new exhibit at AUTOGRAPH celebrates the efforts of Sasha Huber. Curated by Renée Mussai, Mark Sealy and Bindi Vora /
"YOU NAME IT brings together over a decade of Huber's work, prompted by the campaign Demounting Louis Agassiz. Initiated in 2007 by Swiss historian and activist Hans Fässler, the campaign seeks to redress the legacy of the Swiss-born glaciologist and racist Louis Agassiz (1807–1873). His scientific contributions to the fields of glaciology, palaeontology and geology resulted in over 80 landmarks bearing his name on Earth, the Moon, and Mars. Less well known, however, was Agassiz's legacy of 'scientific' racism, and how he used his position to actively promote the subjugation, exploitation, and segregation of Black people and other people of colour. He commissioned J.T. Zealy (1812-1893) to photograph enslaved people on the Edgehill plantation in South Carolina in March of 1850, using the technology of photography to further his eugenics campaign.

At the heart of this exhibition is Tailoring Freedom, including portraits of Renty and Delia Taylor, an enslaved Congolese father and daughter whose portraits were forcibly taken by Zealy and used by Agassiz. Huber reproduced Zealy's daguerreotypes onto wood and used her signature staple gun method to 'dress' Renty in a suit inspired by Frederick Douglass (1818–1895), and Delia in a clothing inspired by Harriet Tubman (1849–1913), honouring the contributions of both abolitionists. These works are shown alongside Huber's video, photography, performance and research unearthing Agissiz's racist legacy, and efforts to remove his name from a mountain in the Swiss Alps and replace it with Renty's – one of the goals of the Demounting Louis Agassiz campaign." | LEARN MORE.