Ready or Not.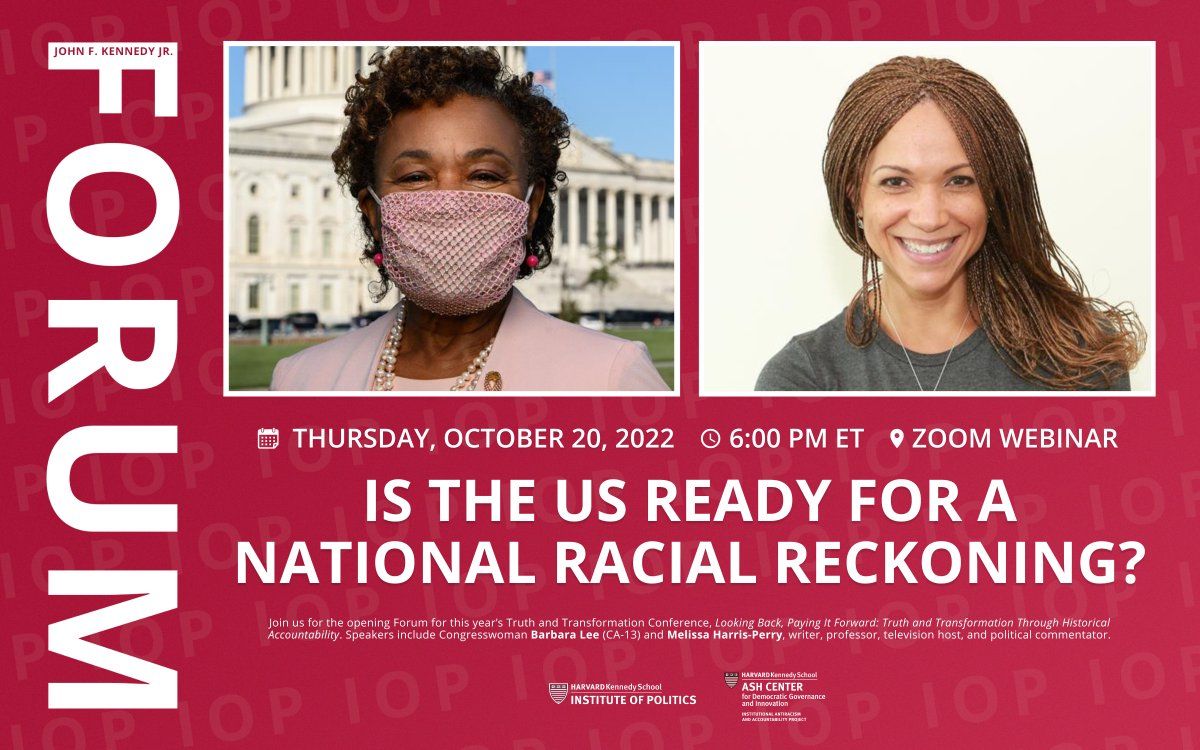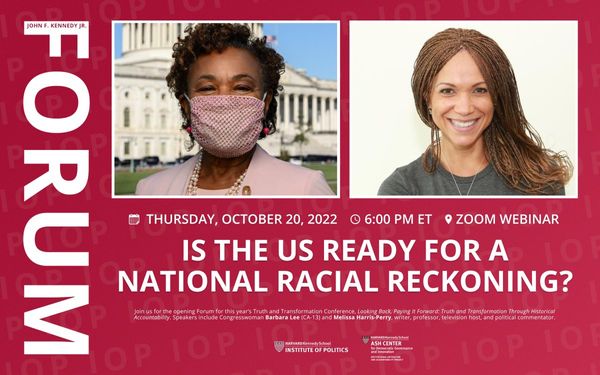 Virtual Event: October 20, 2022 |
From Harvard/
Join the Institute of Politics and Institutional Antiracism and Accountability (IARA) Project at the Ash Center for a virtual JFK Jr. Forum discussion with Congresswoman Barbara Lee and Professor Melissa Harris-Perry.
   - Register HERE.

This discussion serves as a kickoff keynote for IARA's annual Truth and Transformation conference, which this year is examining how reparative practices, truth commissions, and institutional reckoning with structural oppression provide ways forward for equitable change. The conference is free and open to the public but does require additional registration.
---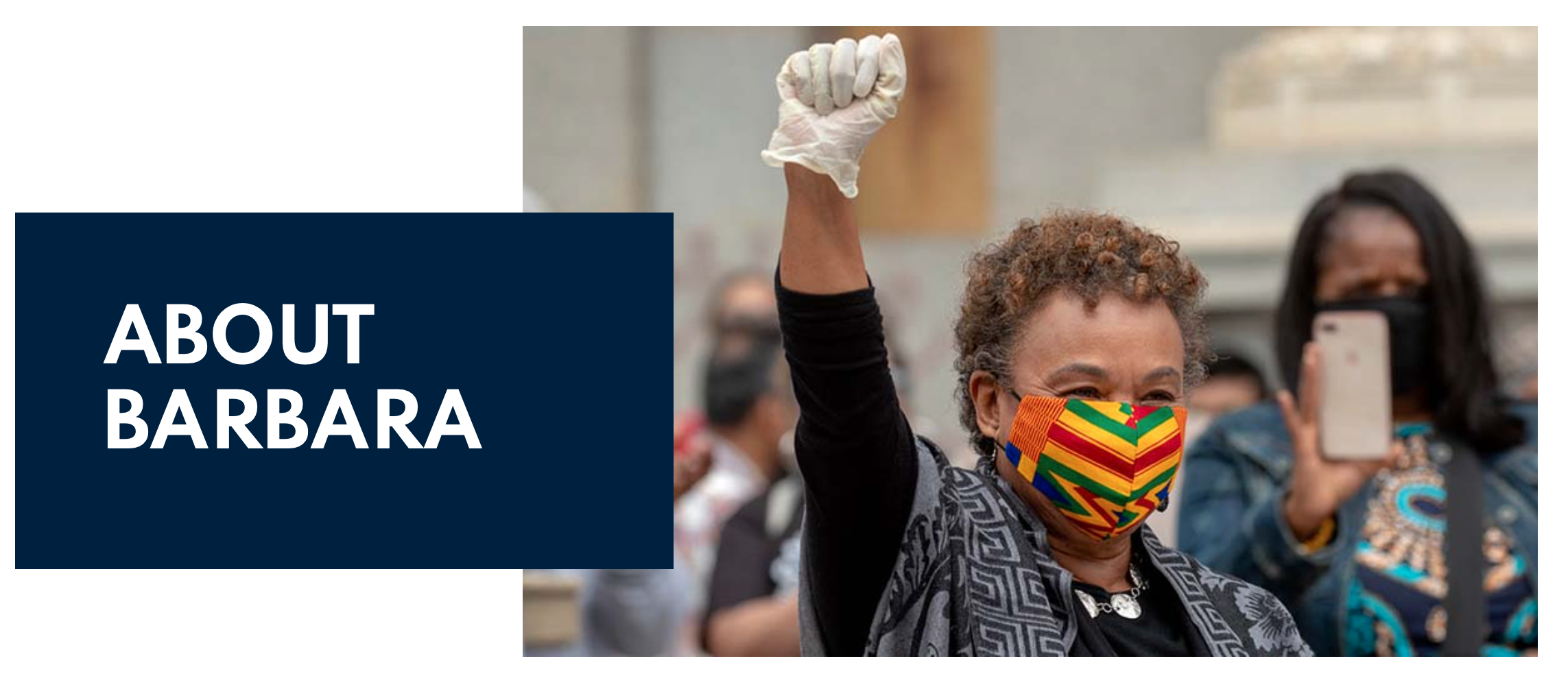 Via Congresswoman Barbara Lee/
Congresswoman Lee is the highest ranking African American woman in Democratic Leadership, serving as Co-Chair of the Policy and Steering Committee. As Co-Chair, Rep. Lee works to ensure that committees reflect the diversity, dynamism, and integrity of the Democratic Caucus. She also works to advance the policies that comprise the Democratic "For the People" agenda. In addition, she currently serves as the Chair of the Majority Leader's Task Force on Poverty and Opportunity, Co-Chair of the Pro-Choice Caucus, and Co-Chair of the Cannabis Caucus. She is the former chair of the Congressional Black Caucus (111th Congress) and co-chair of the Congressional Progressive Caucus (109th & 110th Congresses).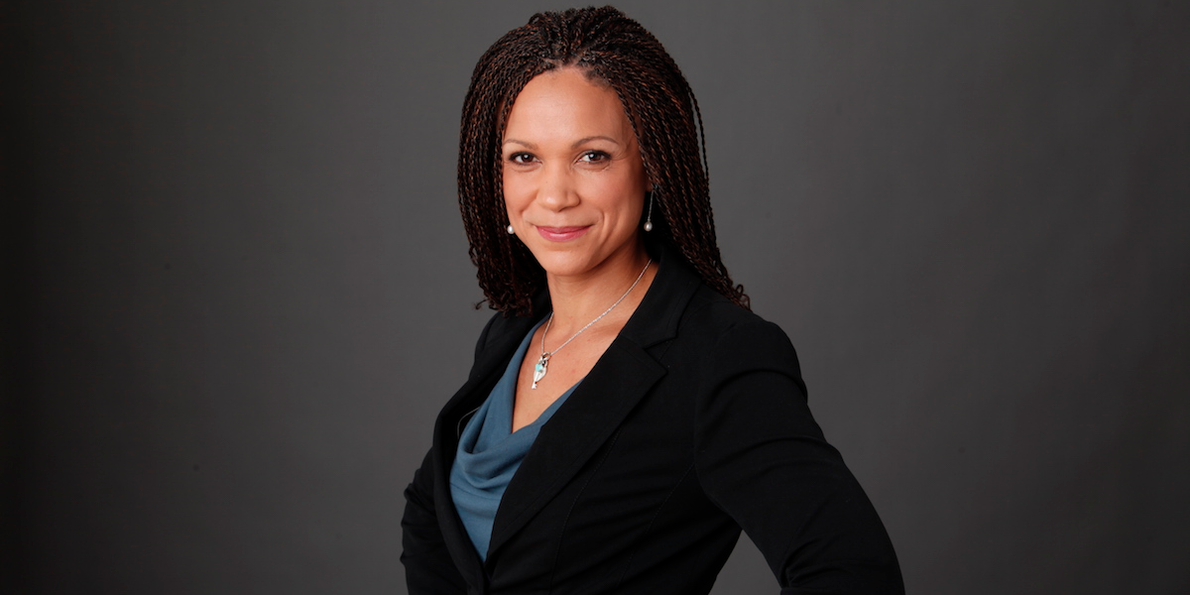 Via Melissa Harris-Perry/
Melissa Harris-Perry is the host and managing editor of  The Takeaway, a daily public radio broadcast and podcast from WNYC Studios.  Along with Dorian Warren, Melissa is co-creator and co-host of The Takeaway Deep Dives.  Melissa and Dorian also partnered to create System Check with The Nation.
Since 2014, Professor Harris-Perry has served as the Maya Angelou Presidential Chair at Wake Forest University in the Department of Politics and International Affairs, the Department of Women, Gender, and Sexuality Studies, and the Program in Environment and Sustainability. There teaches courses, conducts research, and develops programs at the intersections of gender, race, and place.
An award-winning author, sought after public speaker, and accomplished media professional, Melissa is founder and president of the Anna Julia Cooper Center, an independent organization advancing  justice through intersectional scholarship and action.