Professor Marcus Johnson considers Kaysha Corinealdi's Panama in Black. |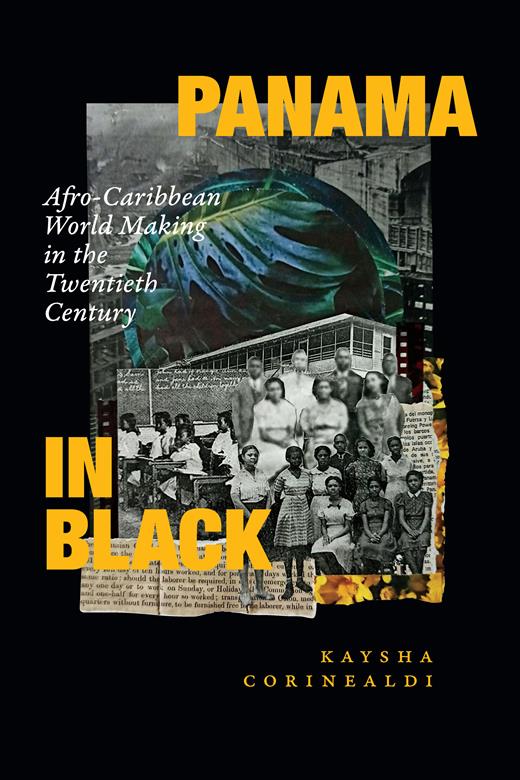 Via Black Perspectives:
"Panama in Black differs from many of the monographs that precede it, because it makes a conscious attempt to elevate the voices and contributions of Afro-Caribbean women in the struggle to create a Black diasporic world in Panama. From the introduction of the book, she shows us that gendered hierarchies were a defining feature of diasporic world making in Panama. The book opens with a photograph of the inauguration of Parque Young in the Afro-Caribbean Río Abajo neighborhood in 1966. The photo is of the staff of the Panama Tribune, the leading Afro-Caribbean newsweekly at the time. Claudina McIntosh (the daughter of the park's honoree) is the only woman featured in the photograph of the 11 staff members. By opening with this photograph, Corinealdi sets the tone for Panama in Black. The book uses rich archival material to expose the radical imagining of Black freedom and the rigid constraints of gendered, racial and nationalist hierarchies, the combination of which incubated the Afro-Caribbean world making project in newspapers, Canal Zone school rooms, labor unions and Panamanian enclaves in Brooklyn, New York." | Read the FULL ARTICLE.

---
Marcus Johnson is an assistant professor of Government and Politics at the University of Maryland, College Park. His work examines racial disparities in political behavior in democracies that are stratified by race. He is particularly interested in how historical and contemporary patterns of racial inequality affect the political behavior of people of African descent in Latin America. Marcus was awarded a Fulbright Research Award to conduct field research in Panamá in 2016. He earned his PhD from Princeton University in 2017.