Celebrating the 10th Anniversary of the 1-54 Art Fair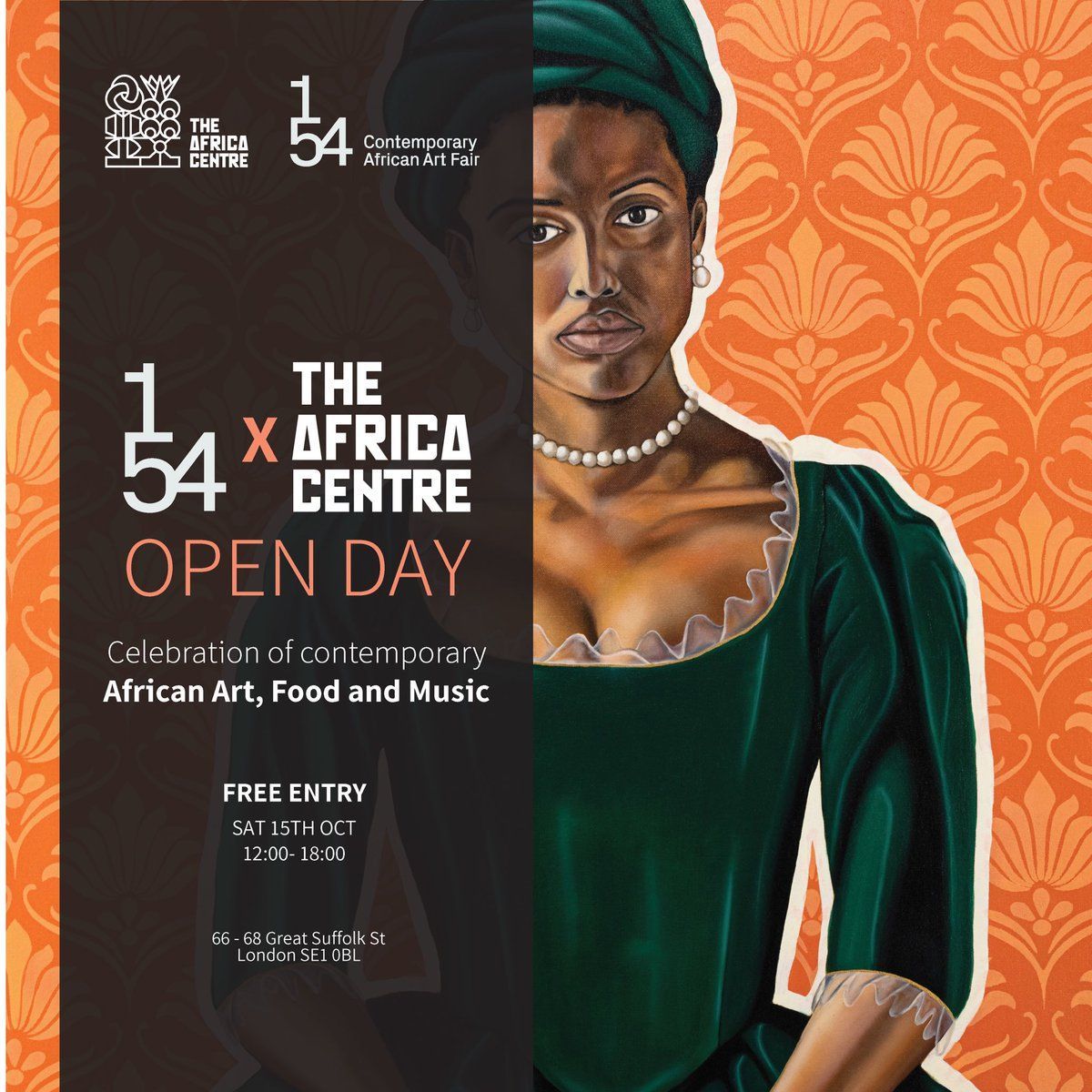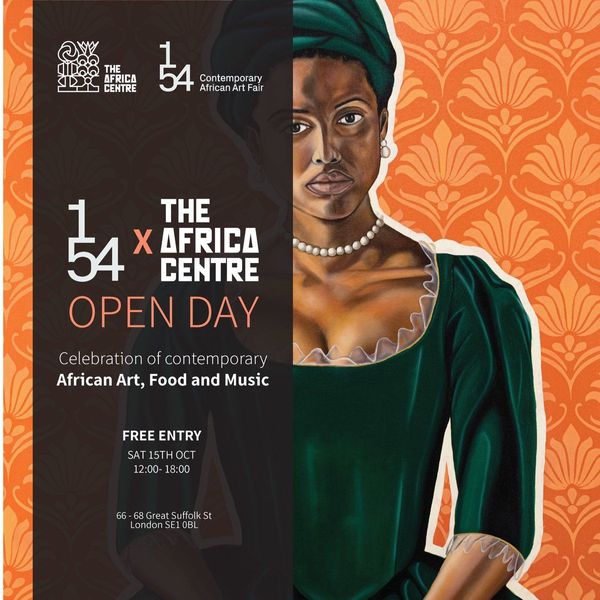 Event: October 15, 2022 |
1-54, founded by Touria El Glaoui, has held annual editions in London since 2013, New York since 2015, and Marrakech since 2018. Celebrating its 10th anniversary, 1-54 spearheaded the ascent of contemporary African art on the international art market and became a leading voice.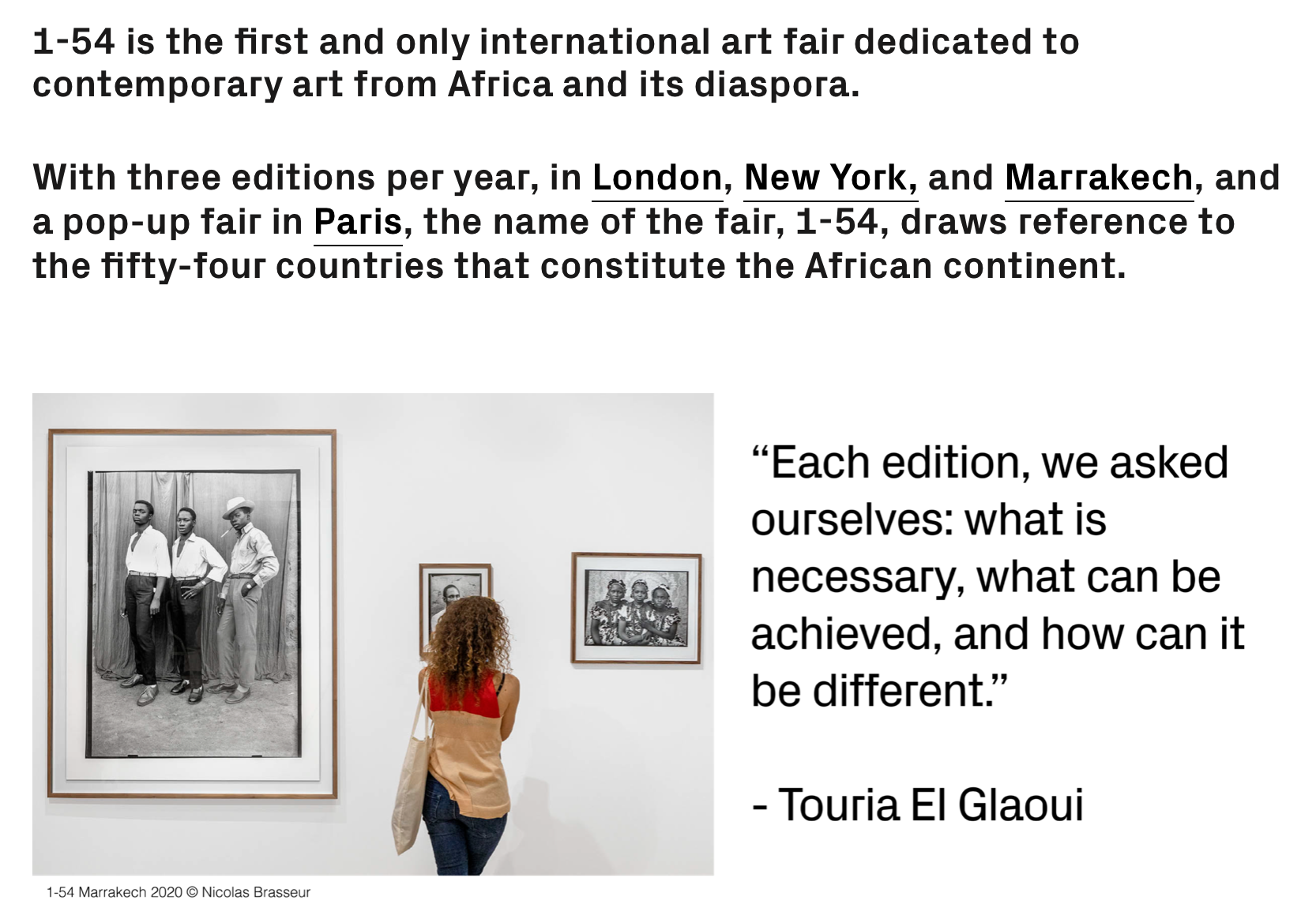 ---
From 1-54:
"Celebrating its 10th anniversary in London, 1-54 Contemporary African Art Fair is delighted to return to Somerset House with its flagship edition over the course of four days from 13 – 16 October 2022 (Press & VIP Preview on 13 October). 1-54 London 2022 will host 50 international exhibitors across 21 countries, its largest number of countries to date!
Of the 50 international exhibitors, 16 galleries are from the African continent, and 14 galleries will participate at the fair's London edition for the first time. Newcomers to the fair include albertz benda (New York, USA), Berntson Bhattacharjee Gallery (London, UK), Galleria Poggiali (Milan, Florence, Italy), Portas Vilaseca Galeria (Rio de Janeiro, Brazil), Selebe Yoon (Dakar, Senegal), and Unit London (London, UK), among others.
New and returning exhibitors will present over 130 artists working across an array of mediums from painting and sculpture to mixed media and installation. Works from established artists such as Ibrahim El-Salahi, Hassan Hajjaj, and Zanele Muholi to young and emerging artists including Sola Olulode and Pedro Neves will be on view.
1-54 London 2022 will be accompanied by a range of special projects and events, in addition to 1-54 Forum, the fair's multi-disciplinary programme of talks, screenings, performances, workshops, and readings which will be curated by Dr Omar Kholeif. Please visit this page for more information.
In collaboration with Somerset House, interdisciplinary Lisbon-based artist Grada Kilomba will bring her critically acclaimed installation O Barco / The Boat to Somerset House's courtyard from 29 September – 19 October 2022. The striking 32-metre-long installation is composed of 140 blocks, the configuration of which outlines the lower 'hold' of an historical European slave ship. Charred by the artist, the blocks contain poems in 6 different languages, intricately inscribed into their texture surfaces. Directly addressing the history of European maritime expansion and colonisation, the piece invites the audience to consider forgotten stories and identities. Alongside its sculptural elements, the artwork includes live performance, combining song, music, and dance, with music production by award-winning writer and musician Kalaf Epalanga. Designed and directed by the artist, the live ensemble brings new meaning to O Barco / The Boat, both acknowledging memories of the past and looking towards the future. Making its UK debut, Kilomba's installation will be on view, with performances during 1-54 on the 13th and 14th October 2022.
Thanks to 1-54's long-standing partnership with Artsy, visitors are also able to explore, connect with, and collect from all the galleries and artists online from 13 – 30 October at artsy.net/1-54."
---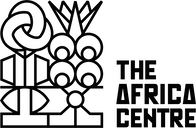 ---